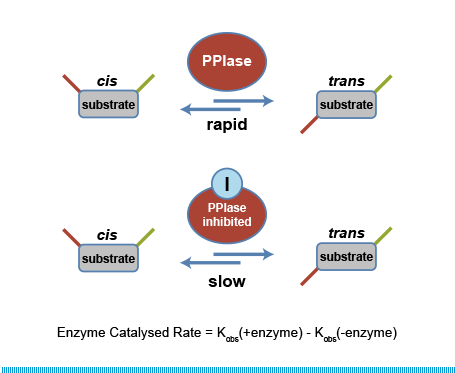 Lithium ion holds peptide substrate in cis conformation (60% cis). Ion dissociates in main assay buffer.
Enzyme catalyses the conversion of the substrate from its cis isomer to its trans isomer.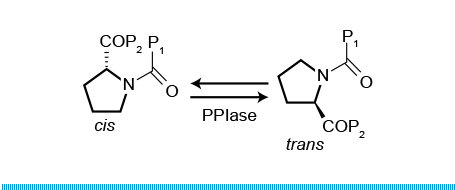 Absorbance of the cis and trans form is different, the change in absorbance is measured.
Substrate will isomerise on its own at a slower rate as it prefers to be in its more stable trans form (see graph below) and this uncatalysed rate is subtracted. The enzymatic rate constant (kenz(s-1)) of the reaction is determined by fitting the data to a 1st order rate equation.
Time course of cis-trans isomerisation in the presence and absence of PPIase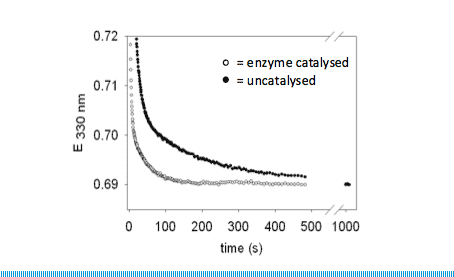 Click here to see to how this compares with the TR-FRET assay table
Assays available: Cyp A, B, C, D, Pin 1, FKBP 12, 51, 52.